Healthy tips, learning activities & care giver resource links in response to the novel COVID 19 virus situation
>> The Cabell County FRN receives updates from many different partners. The resource listing is compiled and shared in one location to conveniently access multiple sources.  If you have questions, the sources and their websites are listed.
page updated March 16, 2021

WV Resource Guide for Caregivers by Prevent Child Abuse WV
TABLE OF CONTENTS
PG 1 West Virginia Resource Guide for Caregivers in the Time of COVID-19
PG 2 Hotlines and Helplines
PG 3COVID-19 Websites
PG 4 Parental Resilience
PG 5 Social Connections
PG 6 Concrete Support in Times of Need
PG 7 Knowledge of Parenting and Child Development
PG 9 Social and Emotional Competencies of Children
PG 10 What is COVID-19?
PG 12 Have You Lost Your Health Insurance?
PG 13 Reframe the Behavior
Thanks to our colleagues at Prevent Child Abuse New York for allowing us to adapt this resource guide from their COVID-19 Caregiver Resource Guide.
Thank you to the Center for the Study of Social Policy (CSSP) for leading the research to identify the Strengthening Families Protective Factors, which serve as the framework for this guide.
Thanks to Morgado Design for completing the graphic design for the Resource Guide.
Thank you to our Partners in Prevention Teams and many partners across the state who are working to strengthen families and help all children in West Virginia have happy, healthy childhoods.
Thanks most of all to the parents and caregivers from across WV who are doing their best to care for their children during this unprecedented time. You are doing great. Hopefully, this Guide gives you some additional tips along the way, but THANK YOU for all you are doing.
This booklet is being presented with financial assistance as a grant from the West Virginia Department of Health and Human Resources.
July 21, 2020

RESOURCE INFO: School re-entry toolkit from WV Dept. of Ed. & Governor announces Sept 8th start date
---
---
Please see below several new COVID-19 resources from the Centers for Disease Control and Prevention (CDC) related to individuals with disabilities:
---
June 23, 2020
RESOURCE: Southwestern Community Action Council new APP for utility assistance
---
May 20, 2020
---
EVENTS: Virtual Kids Club starting Monday April 20th thru May 23rd (Monday-Friday at 11am) on Mall Facebook
---
---
---
Cabell County Schools
Update March 22, 2020: Cabell student meal delivery continues Monday, plus employee instructions – Get the latest updates by visiting www.cabellschools.com, or the following link: http://ow.ly/cKoI50ySCur
SOURCE: https://www.cabellschools.com/
Find the Latest School Closure Information Here
COVID-19 Update – March 13 
---
Governor Announces all Schools Closed Effective Monday, March 16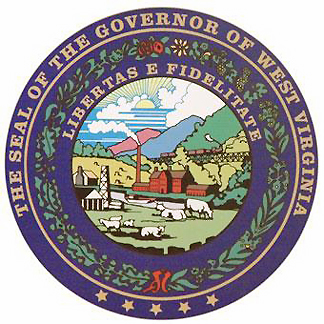 In a news conference earlier today, West Virginia Governor Jim Justice announced that all public schools will be closed for students effective Monday, March 16, 2020. The Governor stated that all schools would remain closed for students until further notice.
This closure includes all public-school extracurricular and co-curricular activities beginning Monday, March 16, 2020. All athletic practices and competitions; theater, music and band practices and performances; and all other afterschool gatherings of students are included in the cancellation. Events occurring before Monday, such as SAT testing, will continue as scheduled.
While the district's Pre-K programs will not be operating, this closure does not directly include community-based childcare or daycare centers. Daycare centers are private entities. They will be working collaboratively with the Department of Health and Human Resources.
Adult Basic Education (ABE) and Advanced Career Education (ACE) programs will continue as scheduled at the Cabell County Career Technology Center.
Board of Education meetings will continue as scheduled; however, student celebrations will be postponed.
The West Virginia Department of Education has advised districts to deliver instruction via alternative methods. As long as staff are working in schools supporting students, we do not anticipate making up missed days. Depending on the length of the closure, a decision will be made regarding if and how missed instructional days will be made up.
---
Weekday Breakfasts and Lunches for Students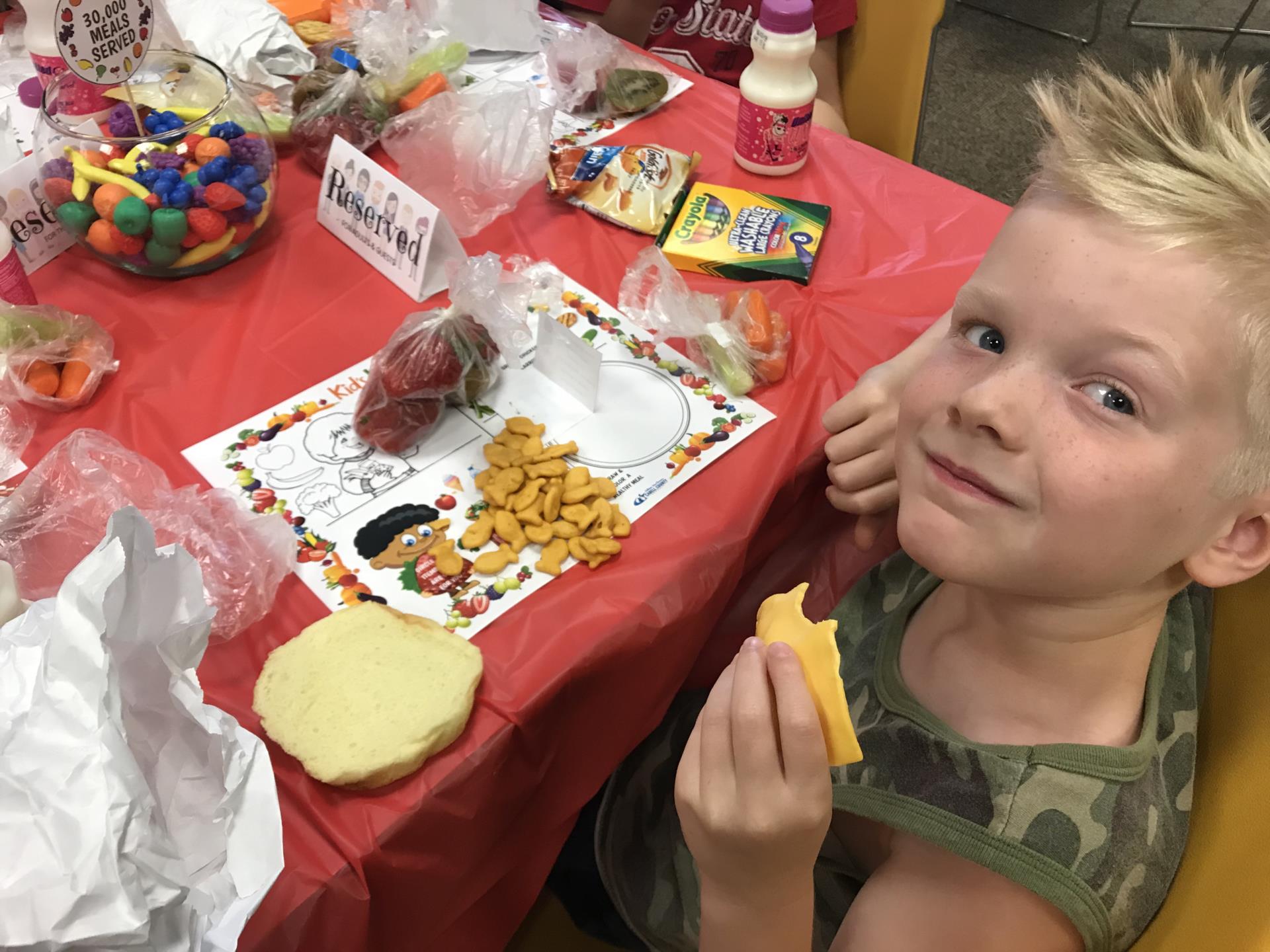 Beginning Monday, March 16, Cabell County Schools will be establishing "Grab & Go" student meal sites across the county which will provide free bagged meals for any child 18 and under. The sites will operate Monday through Friday each week. The breakfasts for the next day will be packaged in a bag with the daily lunch. Once the pickup sites are established, the list of locations and times will be published over the weekend. It is expected the list of "Grab & Go" sites may change so be sure to visit this page often for the latest updates. Meals will be delivered by school buses to the "Grab & Go" sites. These sites will be operated much like a drive-through, where a parent or guardian need not exit the car to pick up a meal. We will assess the demand for meals each day and increase or decrease meal production as needed. Meals will be served over Spring Break.
For more information about the Cabell County Schools Food Program, please call (304) 528-5048 or (304) 528-5249.
TO  FIND the most up to date list of grab & go lunch sites, technology access, back pack programs, school schedule updates, please follow Cabell Co. Schools website and social media links 
https://www.cabellschools.com/protected/ArticleView.aspx?iid=42G02&dasi=3G3Y
---
---
Cabell County Health Dept.
Disease Information
Coronavirus Disease 2019 (COVID-19) is caused by a coronavirus that has not been found to occur in humans prior to being identified in Wuhan, Hubei Province, China in December of 2019.
TO FIND the most up to date public health information, please follow the Cabell Co. Health Dept. website and social media
SOURCE:
https://cabellhealth.org/infectious-diseases/coronavirus-covid-19/
---
---
Update March 23, 2020- Cabell County Public Library
We are saddened to make this announcement; however, we have made the tough decision to close the library completely until further notice. We want to do our part to protect our staff and community.
Our drive-up window will remain open until 5:00 p.m. this evening. Please pick up any available holds that you have before then.
We are encouraging you to keep your checked out materials and return them once we reopen; however, you may return items to our book drop if you wish.
https://www.facebook.com/cabellcountypubliclibrary/
---
A wealth of resources and links ….
---
Arts
---
---
Outdoor activity
The Huntington Museum of Art's Nature Trails are open! While the Museum remains closed to the public, the Nature Trails are ready for hikers and will remain open during daylight hours.
The Huntington Museum of Art urges visitors to do their part when visiting the trails and to follow CDC guidance to prevent the spread of infectious diseases by maintaining a safe distance between yourself and other groups; washing your hands often with soap and water for at least 20 seconds; avoiding touching your eyes, nose, and mouth; covering your mouth and nose when you cough or sneeze; and most importantly, staying home if you feel sick.
Please enjoy this beautiful photo of a trillium, one of the many wildflowers found on the trail during the Spring months. Thank you to HMA Docent Suzanne Alexander for sharing this wonderful photo with us. The photo was taken last year and the trail will soon be covered in trilliums. Keep your eyes open and please share your photos with us! #HMAtrails #HMANature
SOURCE: https://www.facebook.com/huntingtonmuseumofart/
---
Explore, color, connect to library collections
SOURCE:The New York Academy of Medicine Color Collections

http://library.nyam.org/colorourcollections/
---
View online art collections at the Muesum of Paris
SOURCE: http://parismuseescollections.paris.fr/en
---
Disney's Imagineering in a Box is designed to pull back the curtain to show you how artists, designers and engineers work together to create theme parks. Go behind the scenes with Disney Imagineers and complete project-based exercises to design a theme park of your very own.
Lesson 1: Build your own world
This lesson addresses the question: where do you want to go? It introduces the idea of experiential storytelling and the difference between an amusement park and a theme park. We'll explore how storytelling and theme impact every decision made in the design of a land and how they engage all senses.
You'll walk out of this lesson with a theme and high concept for a land of your own design along with a mood board and map that conveys the land.
Exercise requirements: All activities can be done with physical materials.
Time requirement: 2 hours minimum
Lesson 2: Build your own attractions
This lesson addresses the question: what do you want to do in your themed land? It introduces students to the range of possible attractions within a themed land with a focus on dark rides. It exposes the importance of theme and storytelling in attractions in general. Following the creative development process at Walt Disney Imagineering, students envision and design their own dark ride. This includes both the artistic (beat sheets, models) and engineering (throughput, footprint) aspects of ride design.
You'll walk out of this lesson with a beat sheet (bullet point summary), a digital layout and a physical model of your attraction.
Exercise requirements: Includes activities that are computer based and activities that require the use of physical materials.
Time requirement: 2 hours minimum
Lesson 3: Build your own character
This lesson addresses the question: who do you want to meet in your land or attraction? (Who lives there?) The lesson introduces a variety of ways that Walt Disney Imagineering brings characters to life and explores the process of character development through character sheets, performance, costume design, armatures, actuation and control (with a focus on animatronics).
You'll walk out of this lesson with a character sheet, a costume, a simple physical armature design and a digital actuated armature.
Exercise requirements: Includes activities that are computer based and activities that require the use of physical materials.
Time requirement: 2 hours minimum
---
Languages
---
---
The French Experiment
Learning to speak French? Check out our free online French lessons and our children's stories in French. We've also got French course reviews when you're ready to take the next step. Enjoy!
SOURCE:https://www.thefrenchexperiment.com/
---
Travel – Be an arm chair traveler and explore new destinations
---
---
Below is the entire list of National Parks you can tour virtually. Click on any of the names and you'll be taken right to that National Park. The best part is, they are all FREE admission!
Here's 33 National Park Tours You Can Take Virtually From The Comfort Of Your Home
SOURCE: https://totallythebomb.com/
---
Kennedy Space Center Facebook Live events
The epicenter of humankind's greatest adventures, Kennedy Space Center Visitor Complex is your launch pad to experiencing and exploring the NASA Story.
https://www.facebook.com/KennedySpaceCenterVisitorComplex/
SOURCE: www.KennedySpaceCenter.com
---
Online Learning, Activities and Projects to do from Home 
---
---
Introducing the PBS KIDS Daily Newsletter
As schools across the country are closing due to COVID-19, PBS KIDS is here to help. Next week, we will introduce a new newsletter, with activities and tips you can use to play and learn at home with your child. From special episodes to recipes, and activities to crafts, we'll share tips each day for your family to enjoy from shows like Daniel Tiger's Neighborhood, Wild Kratts, Pinkalicious & Peterrific and more. Subscribe today to begin receiving daily updates Monday through Friday from your friends at PBS KIDS.
SOURCE: https://pbskids.org/
Parenting tips and resources on raising kids
---
Open Culture scours the web for the best educational media. We find the free courses and audio books you need, the language lessons & educational videos you want, and plenty of enlightenment in between.
SOURCE:  http://www.openculture.com/
---
SchoolhouseRockTV1
Complete Schoolhouse Rock video series
SOURCE:
https://www.youtube.com/channel/UC0KiZzoWB0Wdq3xiTQzmFlw?fbclid=IwAR3nB8pF6JFj9lTDtGPgM7SIUJK9-aTpfLLRMH6PervLKpjzwaHYpO19lUE
---
Sesame Street in Communities Team
Daily routines have changed for many families because of steps taken to prevent the spread of COVID-19. Many families will likely be spending more time at home together, and we want to help parents and caregivers make the most of that time. The Sesame Street team is working hard to create resources to help families stay healthy, find comfort, and learn playfully at home. We're calling this the Caring for Each Other initiative—a long term commitment to supporting families through this crisis.
Here's what's new, and what's coming:
Visit SesameStreet.org/caring for resources designed to provide comfort, manage anxiety, and foster learning at home. You'll find activities for daily routines, videos, printables, and interactive games.
On March 30, 2020, you'll be able to find even more resources for you on a new topic page on Sesame Street in Communities, called Health Emergencies. This page will be home to four new animations, printable activities, articles for caregivers, and activity bundles that families can use to build skills and have fun together.
As you're settling in to your own "for now" normal, keep it simple. Be a part of this effort to support families by liking, sharing, and retweeting our Sesame Street in Communities social posts. And share how you're making the best of a tough situation using #caringforeachother.
We'll keep you updated as new resources launch. Together, we'll discover ways you can continue to connect with and offer comfort to the families and children you care for!
---

Scholastic Learn at Home Projects – Day-by-day projects to keep kids reading, thinking, and growing.
Welcome!
Even when schools are closed, you can keep the learning going with these special cross-curricular journeys. Every day includes four separate learning experiences, each built around a thrilling, meaningful story or video. Kids can do them on their own, with their families, or with their teachers. Just find your grade level and let the learning begin!
-The Editors of Scholastic Classroom Magazines.
For Families   |   For Administrators   |   For Teachers
SOURCE: https://classroommagazines.scholastic.com/support/learnathome.html
The Scholastic Learn at Home website does not require a username or password, and is open freely to all.
https://www.facebook.com/ScholasticTeachers/
---
The Big Idea Camp
This is our first year of producing weekly video lessons for K-5th grade schools that partner with the Core Essentials Character Development Curriculum!
Also this year, we are thrilled to be producing the Canopy143 Project which is a DAILY vlog, hosted by local (Tri-State Area and growing) influencers, speaking to middle school and high school students about the importance of the monthly "Big Idea Value" that accompanies the school curricula. Canopy143 is aired on Facebook and Instagram. (@TheBigIdeaCamp)
We are now, also utilizing TikTok (social media) by putting out daily content @12pm , called "Mid-Day-Mojo"; a daily inspirational quote, or a silly video, or just an interesting concept to keep your brain moving during your work day. (@thebigideacamp)
And finally, we are preparing to begin a new program called "Parenting on Purpose" aimed at parents, grandparents, teachers, counselors, coaches, etc… Anyone who invests their time and influence on a regular basis with children and students. We want to look at research, hear from experts, give some "life-hacks" about this amazingly important role we, as adults play, in society with our influence on the next generations.
The challenge is huge, but the children are worth it!
Facebook:
---
Tips for care givers, children, communities, schools, business and employees



---
Dealing with Stress
---
---
update April 16, 2020
---
CLICK to download PDF
DHHR COVID-19-Guidance-on-Stress-and-Coping
SOURCE: WV DHHR
---
---
Prevent Child Abuse America
SOURCE: https://preventchildabuse.org/coronavirus-resources/
For parents—this section provides resources for parents for how to talk with children about COVID-19. These strategies emphasize reassurance of child fears and anxieties, modeling proper hygiene, establishing routines in the case of school closures, and monitoring media use:
2019 Novel Coronavirus (COVID-19), American Academy of Pediatrics
"How to Talk to Kids About Coronavirus, " New York Times
"What Parents Need to Know About Coronavirus," New York Times
How to Talk to Your Kids About Coronavirus, PBS Kids
Tips for Families: Talking About the Coronavirus, Zero to Three
Coronavirus and Parenting: What You Need to Know Now, NPR
Talking to Kids About the Coronavirus, Child Mind Institute
Mental Health and Coping During COVID-19, Centers for Disease Control and Prevention (CDC)
How to Prepare for Extended School Closings—and Not Lose Your Mind, Upworthy
Healthy Families America website
For children—this section provides age-appropriate resources for children (e.g., songs and videos) regarding proper hygiene, illness, and visits to medical professionals:
Coping After a Disaster (Ready Wrigley Books), Centers for Disease Control and Prevention (CDC)
Cómo sobrellevar los desastres o eventos traumáticos (Read Wrigley Books), Centers for Disease Control and Prevention (CDC)
Ready Wrigley Prepares for Flu Season, Centers for Disease Control and Prevention (CDC)
LISTO CALIXTO se prepara para la temporada de influenza, Centers for Disease Control and Prevention (CDC)
A Germ-fighting Superhero, Daniel Tiger's Neighborhood/PBS Kids
Step-by-step Handwashing with Elmo, Sesame Street/PBS Kids
The Man with the Yellow Hat Explains How Germs Work, Curious George/PBS Kids
For communities—this section provides resources and information regarding the disproportionate impact of COVID-19 on under-resourced communities and communities of color and ways in which communities can create "population-level" strategies to limit the contact and spread of COVID-19:
Low-Income Communities Are Most at Risk from Coronavirus Outbreak, Spotlight on Poverty and Opportunity
Implementation of Mitigation Strategies for Communities with Local COVID-19 Transmission, Centers for Disease Control and Prevention (CDC)
For schools—this section provides resources for schools to address the instructional and IT needs of distance learning opportunities for students:
Guidance for School Settings, Centers for Disease Control and Prevention (CDC)
COVID-19: Preparing for Widespread Illness in Your School Community, National School Boards Association
Explore Distance Learning Resources for Schools Affected by COVID-19, Google
For businesses & employers—this section provides resources for business owners and employers on policies and practice for minimizing risk of COVID-19 in the workplace, organizational policies for emergency preparedness, and establishing policies for remote working:
Guidance for Preparing Workplaces for Coronavirus, US Department of Labor 
Keeping the Workplace Safe, Centers for Disease Control and Prevention (CDC)
General:
Steps to Prevent Illness, Centers for Disease Control and Prevention
---